All current Torex Gold job opportunities are listed on our LinkedIn job portal. Interested individuals are encouraged to apply directly through that page.

From our earliest days, Torex has systematically created a workplace experience where employees are motivated to willingly give their very best. We have achieved success by developing a culture focused on safety and teamwork, earning the trust of neighbouring communities and stakeholders, and investing in sustainable operations that safeguard the environment. We have the courage and confidence to do things differently by leveraging innovation to drive value and mitigate risk to propel ourselves and the mining industry forward.
Whether you are a seasoned mining professional or just starting your career, we can provide you with extraordinary opportunities to develop, learn and grow – while making a positive difference along the way.
We've built a world-class team that shares common goals and values – one that believes in achieving business excellence in everything we do. There are exciting times ahead as we look to grow in the future, and we invite you to explore a career with us.

Our Values
At the heart of Torex Gold is a deep commitment to building a mining company with values – one that generates value for our shareholders in a way that embraces innovation and makes a positive difference in people's lives.
At Torex, we believe in values lived. We guide our behaviour and actions at all levels of the organization using the "Values Continua" as a tool, as we seek to be viewed as a company that truly cares and operates consistently from the "left side" of the figure below.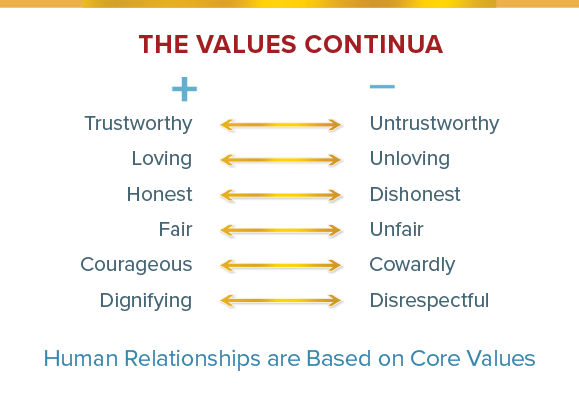 The Torex Employment Deal
At Torex, we have developed an "Employment Deal", where expectations are clearly defined between our Company and our employees. Through this agreement, both the Company and our people commit to work together in good faith, listen to each other and respect each others' views, every single day.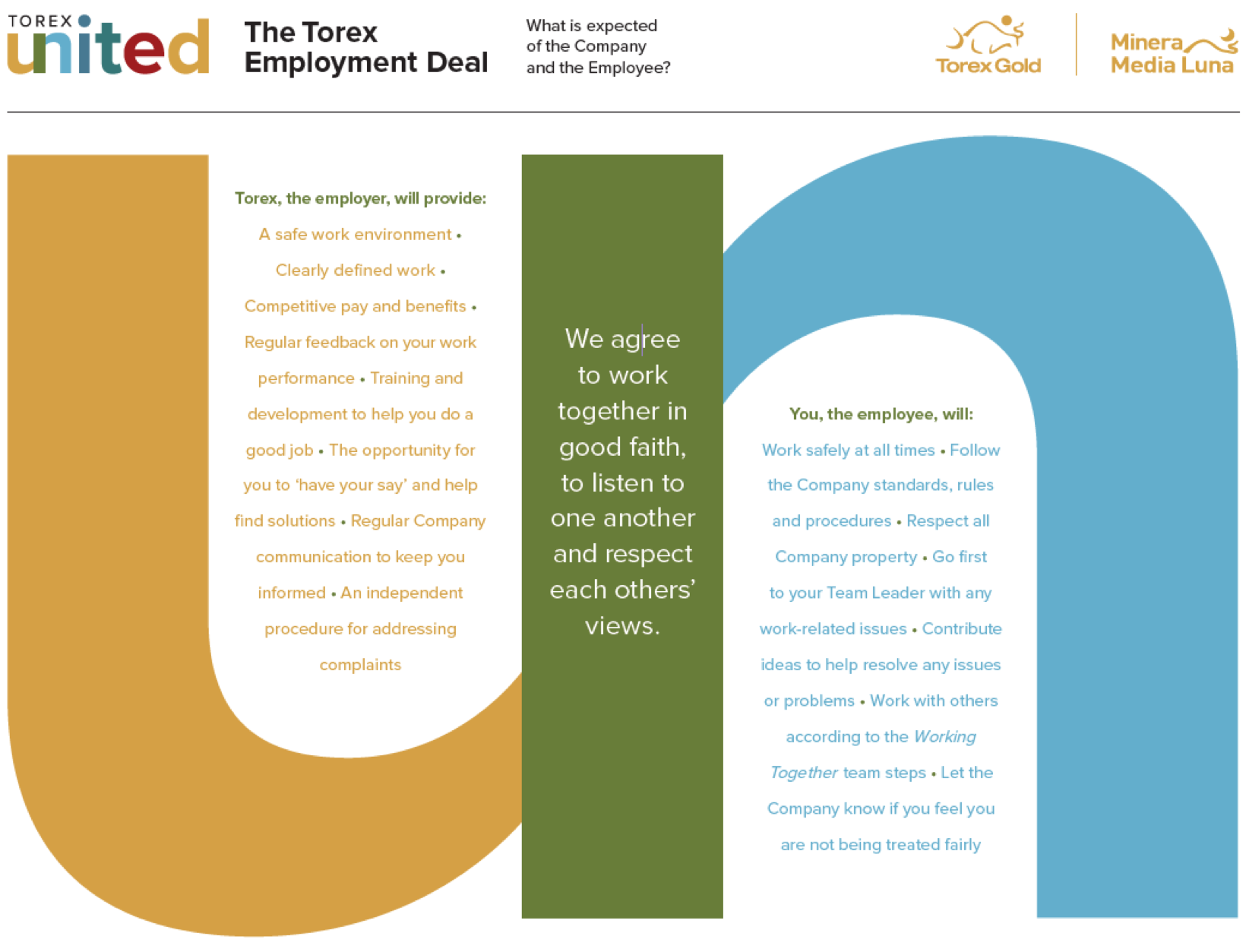 Beware of Fraudulent Employment Offers
It has come to our attention that fraudulent job offers have been made by individuals, organizations, Internet sites, email accounts or social media accounts that claim that they are representing our company.
WHAT IS A FRAUDULENT EMPLOYMENT OFFER?
A fraudulent recruitment offer is an attempt to obtain cash or personal information from victims by offering jobs that do not exist.
HOW TO RECOGNIZE A FRAUDULENT EMPLOYMENT OFFER
If you receive an email that appears to be from Torex that instructs you to send replies to an email address other than one ending with @torexgold.com, please treat it as a fraudulent employment offer. Any email with a similar format (e.g. "torexgolds.com") is not authentic.
The following are possible signs of fraudulent behaviour:
The job is not listed on our LinkedIn job portal
You receive a job offer that requires the payment of fees. Torex does not seek fees from job applicants under any circumstances.
You are asked for personal information like date of birth, passport numbers or banking information without having been interviewed and formally offered a job.
You receive a job offer without having been interviewed by Torex personnel.
WHAT SHOULD YOU DO IF RECEIVE A FRAUDULENT EMPLOYMENT OFFER